CK724 Carburetor Rebuild Kit for 1959-1960 Cadillac TriPower
Complete kit for all three carburetors. Includes power valve and idle mixture screws for center carb, complete Viton accelerator pumps with springs, airhorn and base gaskets and other parts as shown.
Made in USA. Ethanol compatible.
Ordering Information

Price: $139.93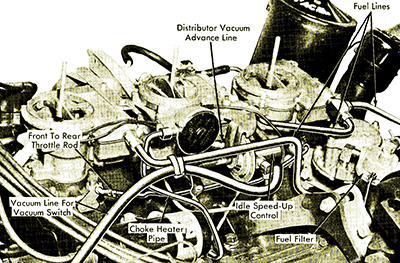 1959 Cadillac Rochester 2G TriPower
Kit Contents
Carburetor Numbers Serviced With This Kit
7012202
7012205
7012902
7012905
7013033
7013034
7013035
Applications
Services 1958 and 1959 Cadillac Rochester 2G carburetors in TriPower installations.
Also Available