Zenith Numerical Index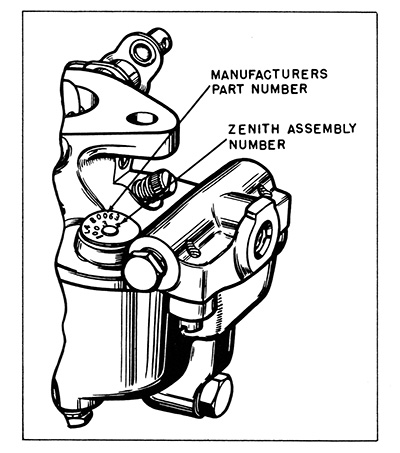 How to identify your zenith carburetor model
Zenith carburetors built from 1932 to about 1980 have a round aluminum or brass tag about the size of a dime riveted to the top of the carburetor.
The inside number is the Zenith assembly number and the outer one is the OEM number.
Later carbs sometimes have a stamped number, usually on the top part of the carb, or in many cases, an aluminum tag.
Zenith Carburetor Numbers
Click on the links below for a listing of kits and parts for Zenith carburetors:
Zenith Visual Identification Guide
American Zenith carburetors